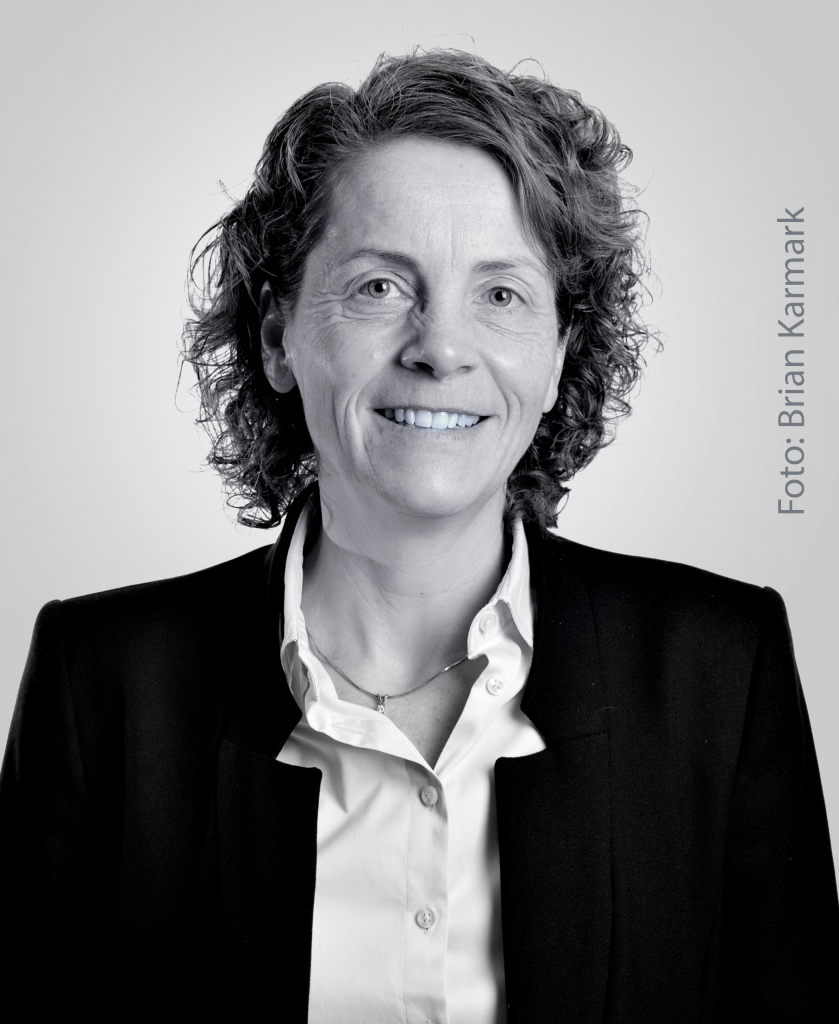 Professor, SDU
Head og department: Marketing & Innovation, SDU
Since 2016, Mette has been engaged in research in the field of drone technology.
She has agreed to part of Plan2Fly's Advisory Board, as she would like to contribute knowledge and expertise so that Plan2Fly can achieve the best terms on the market.
Researcher looks bright at the future of drone technology
The expert, Mette Præst Knudsen, who is a professor at the University of Southern Denmark on a daily basis, has, among other things, researched the technology around drones and how these can transform our society.
Ambitions are the key driver
By Melissa Søholm Tygesen
(MT): How long have you been working with drones?
Mette Præst Knudsen (MP): – Since 2016, when we launched the project "Free the Drones".
(MT): What do you find interesting in the use of drones?
(MP): – In general, I have an interest in new technologies and how they can transform our society. And then drones are an obvious technology to look at.
In 2016, it was very new with drones and how they could be used commercially. And since then, my team and I have worked on a number of different research projects within the field of drones, where I have gotten to know a lot of people in the drone industry. Including Plan2Fly and the project that has been started there.
(MT): What have you typically dealt with within the drone area?
(MP): – I have really only dealt with drones from a research perspective.
So in relation to companies, you get a close contact with them when we talk together, as they are also involved in our projects. In addition, we meet for various events, where my network with companies has been built.
It is through research and innovation projects, among other things, that I got to know Plan2Fly. Primarily through the company's participation in "Innovation on Wings".
And seen with research glasses on, it has primarily been research into the commercialization of drones. That's what it's all about. Business development. What barriers and opportunities are there to promote the use of drones in Denmark!
(MT): In your eyes, what does it take for the drone industry to get a commercial breakthrough?
(MP): – There are a wide range of factors that need to fall into place. Of course, a lot of it is about legislation. The fact that you can start flying more freely, and that you get U-Space established. And thus establishing the rules of the game for how the drones are to be integrated into the airspace.
Then, of course, there is a lot about companies having to be prepared. They need to have some good solutions that can either replace existing solutions or come up with brand new solutions that can develop the market.
Right now, many of the drone companies are relatively small and immature.
Then, of course, it is also about there being a demand. It may also not be quite in place yet in terms of what solutions companies would like to pay for and see the value of.
But it is something that takes time. And maybe even longer than many had expected, because you have seen all the reports back in 2014-2016, where it said that there were so many jobs and growth in this. But yes, it has just taken a long time, and it remains uncertain when drones will become a more normal part of our daily lives.
So it's a complicated story that takes time. It requires a lot of good effort from both companies as well as potential customers and legislators.
(MT): So you don't see this happening in the near future?
(MP): – Yes. Well, it happens every day. But it just happens with much smaller steps, because of that you do not see it happening with such a big bang.
It is a quiet and calm development with many interests. There is growth in it, and something is happening all the time.
Someone is inventing new solutions for the market. But it's just a long process. And then you might compare with the robots, but they have also been significantly longer along the way. Here, too, there is not the same complication in the integration of the surrounding community.
So yes, it's a different challenge with the drones.
(MT): Can you put a few words on why you joined Plan2Fly's Advisory Board?
(MP): – Well, I have both an interest, but also an obligation to contribute with all the knowledge I have.
If I can help get Plan2Fly to the market faster, or if nothing else share my knowledge, then I think I should.
That is part of being a researcher. I would like to have access to companies, and to the practice that can help to substantiate my research. So the knowledge I get in, I also want to give back, which companies can learn from. So I see it as a process where I both get something and give something.
I'm just glad that Plan2Fly can see that I might have something to contribute with and then invited me on board. There may be some companies that may seem a little intimidated about taking a professor into the herd.
So for me, it has not been hard to say yes to be a part of Plan2Fly's Advisory Board.
"If I can help get Plan2Fly to the market faster, or if nothing else share my knowledge, then I think I should."
Mette Præst Knudsen
(MT): Where do you especially see the justification of Plan2Fly?
(MP): – It is part of the infrastructure – or can be – that has to be made to be able to realize the drones. So in that way, the tool is a piece in the big game.
At least that's how I see the ambition should be. That using the tool must be a natural part of flying with drones in Denmark. Maybe also internationally in the long run.
What you as a company must work on is to become an involving part of an ecosystem.
Then you have a future and a form of justification.
So I hope we all succeeded.