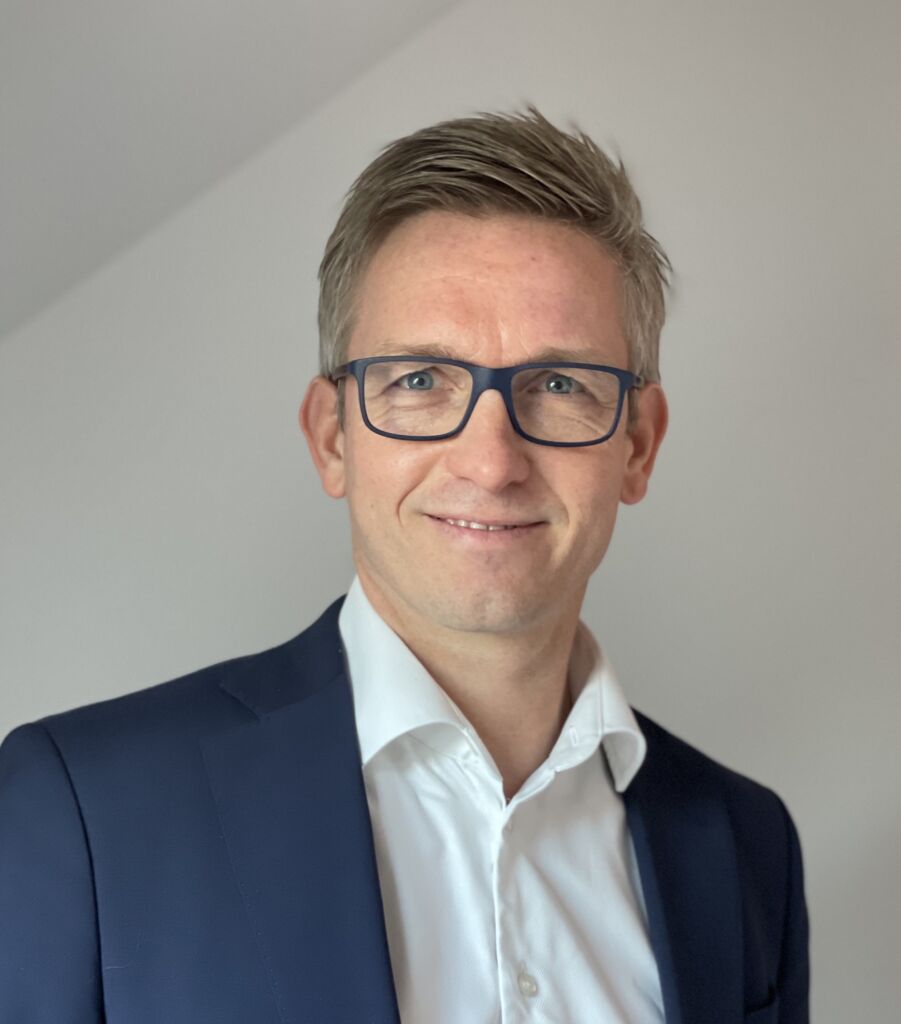 CEO, Meroc
Former CEO, Unifly
Former air traffic controller, Naviair – Establishment of droneluftrum.dk (ver. 2017-2020)
Ronni has with his great knowledge within aviation and drone infrastructure, agreed to be a part of Plan2Fly's Advisory Board.
He sees Plan2Fly as a tool with many good options and solutions which creates great value for the end user.
INFRASTRUCTURE MUST CREATE BREAKTHROUGH FOR THE COMMERCIALIZATION OF DRONES
Former air traffic controller and current director of Meroc Consult, Ronni Winkler Østergaard, believes that the infrastructure is the alpha and omega of safety between aircraft, drones and humans.
Compromises are not the solution
By Melissa Søholm Tygesen
(M): How long have you been working with drones?
Ronni Winkler Østergaard (R): – With a background as an air traffic controller, I have been involved with drones since 2014. In Naviair, I was responsible for establishing the drone effort, and with the establishment of droneluftrum.dk, we laid the foundations for what today is known as U-Space Funen and Naviair UTM.
(M): What do you find interesting in the use of drones?
(R): – I see drones as part of the digital transformation that we are transfering to Industry 4.0, but also in relation to establishing more environmentally friendly options in aviation.
Drones are flying robots, so the interesting thing is that you can replace many of the jobs that are performed manually today, and at the same time do it faster. This means that companies can save resources on manual work, provide digital solutions and thereby deliver better services to their customers.
At the same time, companies can create a Unique Competing Space so that they achieve greater competitiveness than the market in general.
(M): What have you typically dealt with within the drone area?
(R): – Since 2014, I have been working with the aviation infrastructure.
With an eye on what Denmark should do regarding drone infrastructure. But also in relation to what it took for drones to become a reality in Denmark. In this matter, I have helped with the work in the EU and EASA, with the first draft legislation, published on 31 December 2020. Here I contributed knowledge regarding operational matters to flight safety etc.
In this context, I participated in the work on SESAR (Single European Sky ATM Research), which ensures that all European countries are at a high level. In that program, I have contributed in aviation and the drone area, where I helped define U-space. Including i.a. to ensure the integration of drones into the airspace.
Many people think that drones are just something you go out and fly with. Of course it is not, as there is a lot of security associated with it and when talking aviation, one can not compromise on security. For example, if you or I are going to fly, we should be able to land safely without a drone hitting the plane.
Subsequently, I have been director of Unifly's subsidiary in Denmark. The company is among the world's leaders in software in terms of infrastructure and delivers UTM systems to some of the world's largest air traffic controllers. Our Danish department was responsible for e.g. Austria, the Baltics and Scandinavia.
At Unifly, we continued to work closely with the EU and contributed to the work on direction, safe settlement and the "push on" to realize the opportunities. With the same purpose, I have for 5 years actively participated in CANSO's UTM task force which is the global industry organization for air traffic control.
Now I run the consulting company – Meroc Consult. We advise on drone implementation and legislation and how organizations can realize drones in their business.
(M): In your eyes, what does it take for the drone industry to get at commercial breakthrough?
(R): – It is about flight safety and the fact that the infrastructure must be in place. The infrastructure is alpha-omega for drones to be used commercially.
In the long run, drones will be fully automated and integrated part of the infrastructure and aviation. Drones are aviation, and a completely new form of providing task solutions and services. It is on a completely different level than what you can do with a helicopter, for example, and there is great potential in automated processes. Here, data is essential in relation to whether a drone operation can be done or not.
Therefore, the infrastructure must be in place before the business can thrive. It requires UTM systems that ensure separation between drones and air traffic, so that the traffic in the airspace can be settled in a safe way.
So in my eyes, the most important thing is that the infrastructure is in place in terms of commercialization and autonomous use of drones. Likewise, it requires that drone pilots have an understanding that the legislation exists to create a framework under which they can work freely in a safe manner.
(M): Can you put a few words on why you joined Plan2Fly's Advisory Board?
(R): – The mission for me in general is that the use of drones must be realized, which only happens if executed correctly in relation to existing airspace users and infrastructure.
Plan2Fly will be a service provider in relation to planning drone missions etc. thereby supporting the drone pilots with tools that can plan and optimize their operations.
I see this as the first step in the whole automation process. Once the infrastructure is in place, in relation to handling automated drones, you can hook up with the UTM system, after which the entire process runs automatically.
This is one of the reasons why I have said yes to be a part of the Advisory Board, but also because I see some opportunities in Plan2Fly that I would like to push in the right direction.
"The drone pilots are supported with tools that can plan and optimize their operations."
Ronni Winkler Østergaard
(M): Where do you especially see the justification of Plan2Fly?
(R): – It is in the core operational choice of the planning tool where pilots can perform their operation down to the smallest detail. I see that Plan2Fly has something specific that they need to focus on and make themselves world champions in.
The next is that the drone market is far from consisting of companies that know it all, but consists of less specialized companies that have one niche in exactly what they are good at. Therefore, it is extremely important that companies in the industry enter into strategic collaborations with other partners. That can ultimately result in more and better end products for the market when everyone promises together. At the same time, it will increase the credibility of the industry and open doors to more large customers.
There are many things in this process in relation to e.g. certification where I would like to come up with some good advice. My final advice is to keep your nose in the track and focus on and protect the customers you turn to, as we are talking about new technology that will be developed together over the coming years.